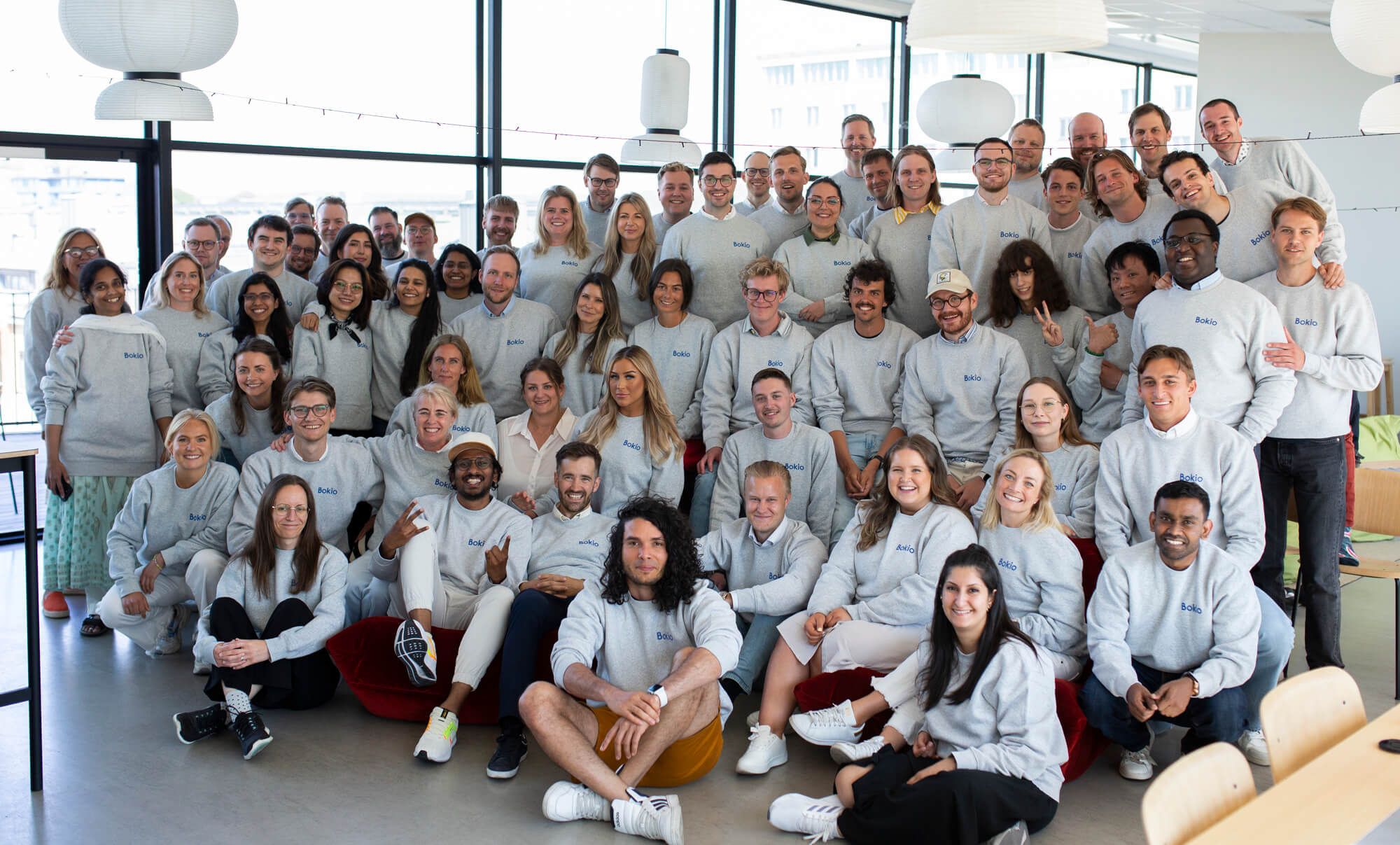 Bokio is on a mission to make the world a better place for small businesses. We want to make it super easy for everyone to run a business through automation of financial services, accounting, payments and taxes. We're now expanding our Mobile app development to enhance on-the-go experience with our Android and iOS apps. You will be a founding member of the Mobile App Platform team. The team will take good care of the fundamentals of the app and provide a great developer experience for the Product teams.
Sounds exciting? Join the team and help us make an already awesome product even better!
More details can be found below, but in a nutshell:
You will be part of a small, experienced team that owns the platform and developer experience of the Bokio mobile app. Our teams have creative freedom for solving challenges, clarity for direction and support for progress.
Your main playground will be all or some of: React Native, React, Javascript, Typescript, native iOS or Android development (Swift, Obj-C, Java).
You will have a great influence on structuring architecture and way of working in the scope of Mobile app and Front-end development.

Who you are
You have empathy for users and truly care about improving their experience
You like collaborating with teams and developers, enabling them to be productive and happy with mobile app development.
You are curious with a growth mindset and search for and enjoy finding ways to improve and learn.
You are a good communicator and comfortable with spoken and written English.
You know, care about and use sound engineering practices to develop well-crafted software.
What's in your backpack
Deep understanding of all stages in Mobile app development lifecycle and providing technical leadership. You are great with at least one of, and comfortable with or willing to learn the other:
React Native and React
Javascript and Typescript
Native iOS or Android development: Swift, Obj-C, Java


It's considered a bonus if:

You have worked in a role of Tech Lead, Software Architect or mentor.
You have experience with C#, .NET, SQL, Redis, HTML5/CSS3.
You have worked in customer-critical applications where security was important.
You have/had your own company and understand the perils of running a small business.
You are familiar with accounting or fintech.
What we have to offer
A diverse workplace, with skilled and kind people from all over the world.
A community of 5000+ Product Development professionals in fellow companies of Visma Group with active guilds in Software Engineering, AI/ML, Cyber Security, Product Design, Product Management etc.
We invest in your growth and learning by weekly dedicated learning time, training budget, learning platforms etc.
Flexible working hours and freedom to work in hybrid-remote setup.
Awesome offices in central Gothenburg & Stockholm.
30 days vacation, comprehensive wellness grant, pension according to ITP levels and other benefits - including waffles!
About Bokio
Bokio makes it super easy for everyone to run a business through automation of financial services, accounting, payments and taxes. We make sure our users understand their finances and have the right tools to make the best decisions for their businesses. You are welcome at Bokio for who you are, no matter where you come from or what you look like. Our platform is for everyone, and so is our workplace! We cherish a culture at Bokio where empathy, diversity, respect and courage are front and center. Get a glimpse of Life at Bokio here, here and here.
Apply for this job