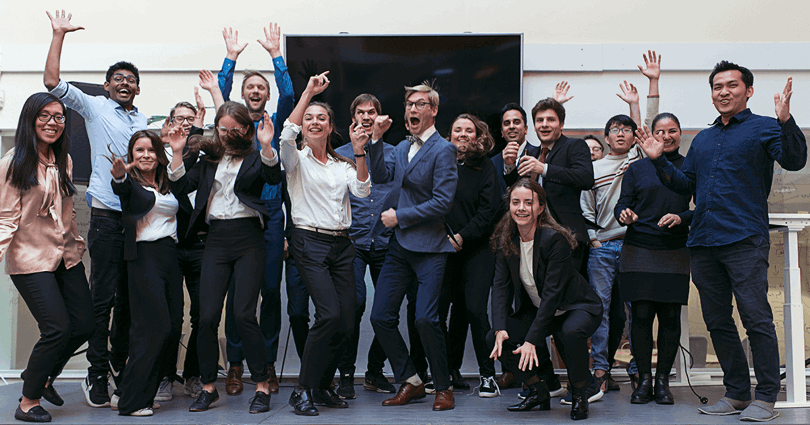 WELCOME TO BOKIO
All successful businesses start with an idea to work with what you really love and at Bokio, we do everything in our power to turn these ideas into something successful.
Bokio is a fast-growing SaaS company offering accounting software to solo entrepreneurs and small business owners in Sweden and the UK. We empower over 100k entrepreneurs to do their own accounting and have a vision of helping entrepreneurs all over the globe to manage their business finances in the simplest way possible. At Bokio you will work closely with world-class marketers, designers, developers, and business strategists with the courage to create new disruptive products that will impact the everyday life of our users.
With an international and fast-growing team composed of 90+ employees in Gothenburg and Stockholm, we are now looking to hire a Social Media & Community Manager for our Marketing team.
WHAT WILL YOUR ROLE BE
Create engaging concepts to captivate and grow our community.
Plan, schedule, and monitor the performance of social media content across multiple platforms (Facebook, Instagram, TikTok).
Manage all communication with our community in owned channels, including our Bokio Facebook group with over 13k entrepreneurs.
Establish a content plan based on OKRs and aligned with our marketing strategy.
Write engaging copy and create reactive content together with our Art Director.
Stay up-to-date with fast-moving trends as they arise in culture and adapt strategy accordingly to drive community growth in each of our markets (Sweden & UK).
Liaise with our customer service team to ensure that queries are resolved successfully and professionally, creating a positive and engaging community.
YOUR EXPERIENCE
3+ years experience in managing and growing social media channels.
A skilled copywriter, fluent in Swedish and English.
Experience with content planning, publishing, and managing a content calendar.
Passion for the ever-changing social media landscape and new trends.
Excellent understanding of best practices for both organic and paid social media strategies.
Customer-facing communication skills with a positive and engaging attitude.
Highly skilled in prioritizing tasks, managing deadlines, and balancing short-term needs with long-term strategic priorities in a fast-paced environment.
Ability to combine creativity with an analytical mindset, using data and metrics to measure impact and determine improvements.
BONUS IF YOU HAVE
Previous experience in community management and /or customer care.
Strong interest in written communication.
LIFE AT BOKIO
We have created a culture at Bokio where empathy and diversity are front and centre. We're more than just co-workers. The Bokio workplace is like an extended living room, with the best colleagues and best support, always. So, working at Bokio is fun, fast-paced, and innovative. Check it out here.
BENEFITS
You get to enjoy the company of skilled and kind people from around the world.
Flexible working hours and freedom to work from home much of the time.
Great possibilities to improve your skills through tough and interesting challenges.
Two fantastic offices in central Gothenburg and Stockholm.
Wellness grant, pension, and other benefits.
LOCATION
We have a Hybrid work model with central offices in Stockholm and Gothenburg. The position can be located in either office with the possibility to work flexible remote.
INTERESTED?
This is a chance to join our family and be part of an exciting scale-up with development opportunities, social activities, and a stimulating work environment with good benefits. 
Do you feel that you don't match all our criteria? We are looking for the right person at heart, not the right person on paper. So if you really feel passionate about our mission and our users, and feel you can contribute, you can still apply!
If you have any questions, please let us know.
Apply for this job