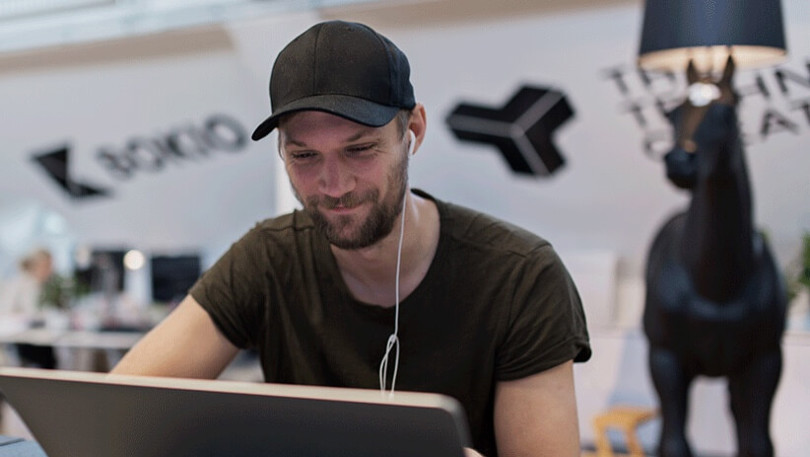 About Bokio
Bokio is a fast-growing SaaS company offering free accounting software to small business owners in both Sweden and the UK. Today we empower over 75k entrepreneurs to do their own accounting. Tomorrow we will help entrepreneurs globally to manage their business finances.
With an international and fast growing team composed of 50 employees in Gothenburg, we are now looking to hire a Senior Data Analyst to complete the Growth team. 
The Growth Team operates as a special unit within Bokio. The aim is to run many rapid experiments at the same time throughout the user journey (awareness, acquisition, activation, retention, referral, revenue) to learn as much as possible to scale up Bokio. So, research, understanding user behaviour, and curiosity in learning what converts users and makes them successful are the key drivers of the team. 
Within the Growth Team you will work closely with the Growth Manager, Growth Designer and 2 Developers. All team members have a strong sense of entrepreneurship, are self-driven and have a relentless desire for learning and building things quickly rather than perfectly.
"Build fast, Test, Learn" is what the team strives for.
What you will do at Bokio
Leverage data to identify opportunities and execute initiatives to drive growth and product engagement. 
Assists the growth team in selecting, implementing and evaluating experiments 
Communicate experiment results and insights to the Growth Team and support continuous iterations of Growth experiments
Create dashboards and reports to track the daily performance of experiments and KPIs, generating actionable insights to drive operational decisions and improve the efficiency of the growth team experiments
Use various exploratory data analysis techniques to answer questions related to user funnel and user-behaviour drivers of product performance
Perform ad hoc analysis to understand changes in key metrics
Who you are
You have experience in running A/B tests 
You have experience analysing data in a fast-paced, data-driven environment
You have a passion for using data to drive key product and business decisions
You have a strong business mindset
You have an interest in entrepreneurship
You know SQL, Python, Excel, Google Analytics, and some backend code (C#)
You are an expert in statistical methods
You have strong communication skills and the ability to explain complex data to make it understandable to all stakeholders
Life at Bokio
We have created a culture at Bokio where empathy and diversity are front and centre. We're more than just co-workers here. The Bokio workplace is like an extended living room, with the best colleagues and best support, always. So, working at Bokio is fun, fast-paced and innovative.
This is a chance to be part of an exciting scaleup with development opportunities, social activities and a stimulating work environment with good benefits.
Interested?
Are you the one we are looking for?
Or, do you know someone who would be a perfect fit? Let them know!
Apply for this job