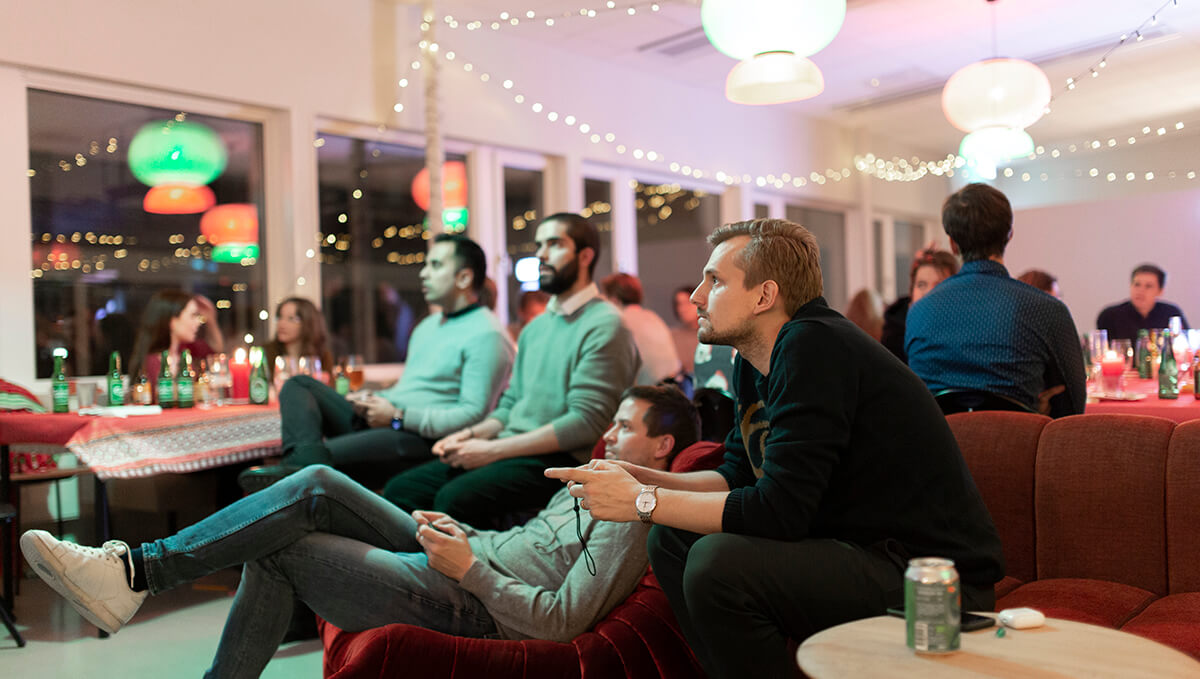 WELCOME TO BOKIO
All successful businesses start with an idea to work with what you really love, and at Bokio we do everything in our power to turn these ideas into something successful. Bokio is a fast-growing SaaS company offering accounting software to solo entrepreneurs and small business owners in Sweden and the UK. We empower over 100k entrepreneurs to do their own accounting and have a vision of helping entrepreneurs all over the globe to manage their business finances in the simplest way possible. At Bokio, you will work closely with world-class marketers, designers, developers, and business strategists with the courage to create new disruptive products that will impact the everyday life of our users.
The role
As our Product Marketing Manager at Bokio, you'll be responsible for executing marketing projects across our owned channels with the primary objective of increasing conversion throughout the customer journey. Understanding the importance of the product-market fit and having a genuine interest in identifying and communicating value to current and potential customers is at the core of this position.
This is a cross-functional role where you'll work closely with the marketing, onboarding, and product teams within Bokio to collaborate on optimizing user onboarding and increasing activation, feature engagement, and user retention. In addition, you'll ensure alignment between value proposition and messaging through a well-thought-out product positioning strategy, made together with product managers and based on user/market research, to determine the product's future direction.
Responsibilities
Establish product marketing strategies and go-to-market plans to reach our business goals, including messaging, positioning, and content creation.
Manage marketing campaigns and coordinate specialists within the team in content creation and distribution.
Understand how customer product usage can be optimized by seizing opportunities and executing continuous iteration of the content presented on our website, landing pages, and emails.
Drive the product backlog from a marketing and sales perspective.
Build and maintain excellent relationships across the organization (e.g., with product managers, developers, and researchers).
Set structure for product launch processes internally.
Qualifications
You thrive in the borderland of marketing, product, and development. As a result, you possess the ability to convert the product's core benefits into engaging communication with a clear value proposition to current and potential users. Further, you understand the customer's buying journey and work continuously on optimizing the conversion rate throughout the marketing funnel and buying process.
3+ years of experience in product marketing, marketing project lead, campaign marketing, or similar fields.
Fluent in Swedish and English, written and spoken.
Strong communication skills and interest in copywriting.
Great knowledge of content management systems (e.g. Umbraco, WordPress)
Structured with the ability to take the initiative and lead cross-team projects.
Experience in UX and/or conversion writing is a plus.
Life at Bokio
We have created a culture at Bokio where empathy and diversity are front and centre. We're more than just co-workers. The Bokio workplace is like an extended living room, with the best colleagues and best support, always. So, working at Bokio is fun, fast-paced, and innovative. Check it out here.
Benefits
You get to enjoy the company of skilled and kind people worldwide.
Flexible working hours and freedom to work from home much of the time.
Great possibilities to improve your skills through tough and exciting challenges.
Two fantastic offices in central Gothenburg and Stockholm.
Wellness grant, pension, and other benefits.
Location
We have a Hybrid work model with central offices in Stockholm and Gothenburg. The position can be located in either office with the possibility to work flexible remote.
INTERESTED?
This is a chance to join our family and be part of an exciting scale-up with development opportunities, social activities, and a stimulating work environment with good benefits.
Do you feel that you don't match all our criteria? We are looking for the right person at heart, not the right person on paper. So if you really feel passionate about our mission and our users, and feel you can contribute, you can still apply!
If you have any questions, please let us know.
Apply for this job