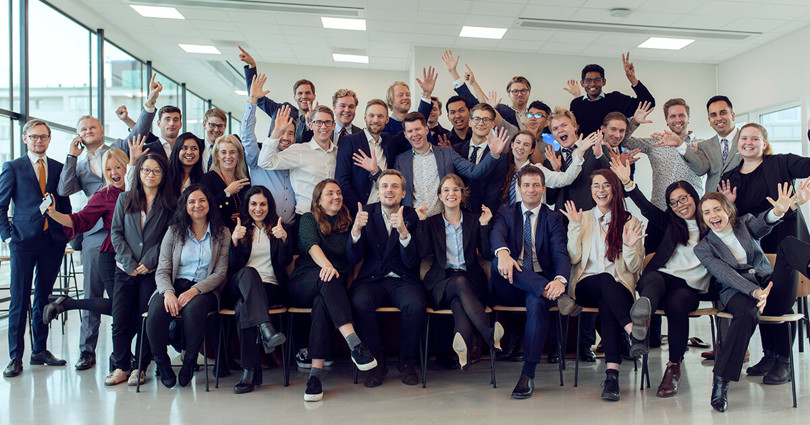 A year ago we were a 40 person start-up with great ambitions. Today we are a 100+ person scale-up with multiple offices and huge ambitions! We are building an amazing product and are on a mission to change the life for entrepreneurs around the globe. 
Somewhere along this journey, we have outgrown our current IT set-up and now need to shift-up our IT game to position ourselves for continued growth and expansion. So, this is where you come in! 
We are looking for somebody to take the driving seat and help us establish IT structures, processes, infrastructure, tooling, etc. A part of the job will initially be very much hands-on, while other parts will be very strategic. One part will be about rolling up the sleeves and doing the work yourself; another part will be about identifying relevant business partners and building up the future IT department. There are no blueprints, we will need to figure out together what needs to be done; but this could be a once-in-a-lifetime opportunity to design, architect and build a world-class IT set-up tailored by your own vision!
Who you are
You are a great communicator and excellent with spoken and written English.
You are self-driving and have a genuine interest in software and hardware.
You are a problem solver, a fast learner, and comfortable wearing many hats.
You are resilient and see fast-paced change as an opportunity.
You have a growth mindset and are constantly looking for ways to improve and learn, both as a professional and as an individual.
You have grit. When things get hard you simply try smarter.
What we would love to see in your backpack
We are still a start-up, both in heart and in pace, so decisions are made quickly and easily, flexibility is high, and boundaries are few. It's not necessarily a deal-breaker if you do not fulfill all the requirements below; it's much more important that you have the right mindset, are ready to learn on the job and thrive in a fast-paced environment.
3+ years of working with IT in operational roles (e.g. Sysadmin, Specialist, etc)
3+ years of working with IT in leadership/strategic roles (e.g. Architect, Manager, etc)
Experience in establishing, leading and implementing IT initiatives and strategies
Experience in IT Solution Design
Experience in configuring and running MDM, MAM, AD (or similar) and SSO
Experience in general administration and support for Windows; office networks, VPN and general peripherals. It's a bonus if you are familiar with MacOS, Linux and G Suite
Knowledge of cloud-native best IT practices leveraging IaaS/PaaS/SaaS solutions
Experience from audits, standards and governance 
Appreciation for cyber security in general and understanding of the Zero trust approach
It would be considered a great bonus if:

You have/had your own company and understand the perils of running a small business.
You are familiar with accounting, invoicing or fintech. 
What's in it for you
An opportunity to master-mind and set your stamp on Bokio's IT set-up.
An opportunity to develop yourself as a both operational and strategic leader.
An opportunity to grow and learn from knowledgeable colleagues.
A diverse workplace, with skilled and kind people from all over the world.
Flexible working hours.
Awesome offices in central Gothenburg & Stockholm.
Wellness grant, pension and other benefits, including waffles! 
Finally
Running a small business is harder than it should be! Small businesses are 99.8% of all enterprises in the world and the backbone of the economy. But, far too much time and money is spent on administrative tasks that don't create value. 
Bokio makes it super easy for everyone to run a business through automation of financial services, accounting, payments and taxes. We make sure our users understand their finances and have the right tools to make the best decisions for their businesses.
You are welcome at Bokio for who you are, no matter where you come from or what you look like. Our platform is for everyone, and so is our workplace! We are creating a culture at Bokio where empathy, diversity, respect and courage are front and centre. 
Are you the one we are looking for? Apply now!
Apply for this job