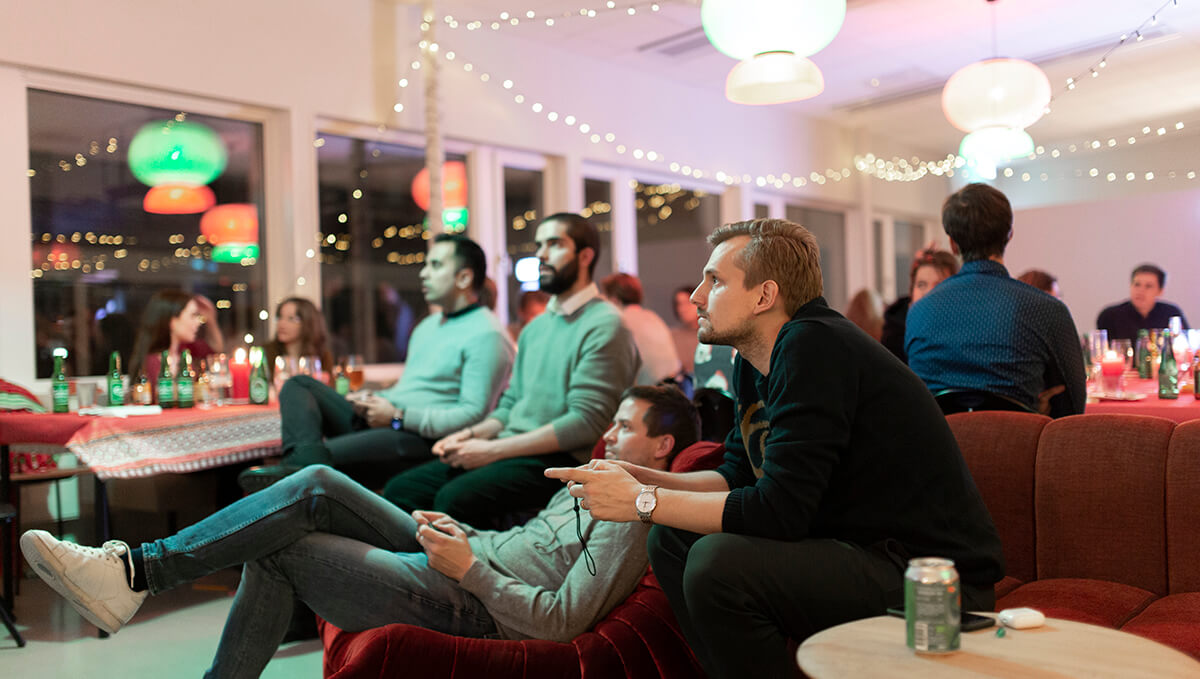 Running a small business is harder than it should be! Small businesses are 99.8% of all enterprises in the world and the backbone of the economy. But, far too much time and money is spent on administrative tasks that don't create value.
Bokio makes it super easy for everyone to run a business through automation of financial services, accounting, payments and taxes. We make sure our users understand their finances and have the right tools to make the best decisions for their businesses.
Sounds exciting? Join us as an Engineering Manager and help develop people and teams at our Gothenburg office! And of course, deliver amazing products to the world!
In a nutshell, your main responsibilities as Engineering Manager will be:
Create an environment in which people thrive.
Grow and develop individuals through 1:1s, development talks and feedback loops.
Constantly optimize your teams for impact, adaptability and speed of learning.
Foster and promote software craftsmanship.
Enable your teams to deliver technically sound solutions to meet business goals.
Who you are
You have a genuine passion for developing and growing people and teams.
You enjoy mentoring and coaching software developers, both junior and seasoned ones.
You are a great communicator and comfortable with spoken and written English.
You are knowledgeable and passionate about software development; with hands-on experience as a developer yourself.
You know, care about and promote sound engineering practices and agile principles to develop well-crafted software.
You have a growth mindset and are constantly looking for ways to improve and learn, both as a professional and as an individual.
What's in your backpack
You have previous experience leading, coaching and mentoring engineers and teams. Preferably, a track record as Engineering Manager.
It would be considered a bonus if:
You are familiar with our tech stack which primarily consists of C#/.Net and Typescript/React running on Azure.
You have/had your own company and understand the perils of running a small business.
You are familiar with accounting, invoicing or fintech.
What's in it for you
An opportunity to develop yourself as a leader while shaping and influencing Bokio's culture, people and products.
A diverse workplace, with skilled and kind people from all over the world.
Flexible working hours.
Awesome offices in central Gothenburg & Stockholm.
Wellness grant, pension and other benefits.
Location
We have a Hybrid work model with central offices in Gothenburg and Stockholm. This position is located in Gothenburg with the possibility to work flexible remote.
Finally
You are welcome at Bokio for who you are, no matter where you come from or what you look like. Our platform is for everyone, and so is our workplace! We are creating a culture at Bokio where empathy, diversity, respect and courage are front and centre. Get a glimpse of Life at Bokio here, here and here.
Do you feel that you don't match all our criteria? We are looking for the right person at heart, not the right person on paper. So if you really feel passionate about our mission and our users, and feel you can contribute, you can still apply!
Are you the one we are looking for? Apply now!
Apply for this job