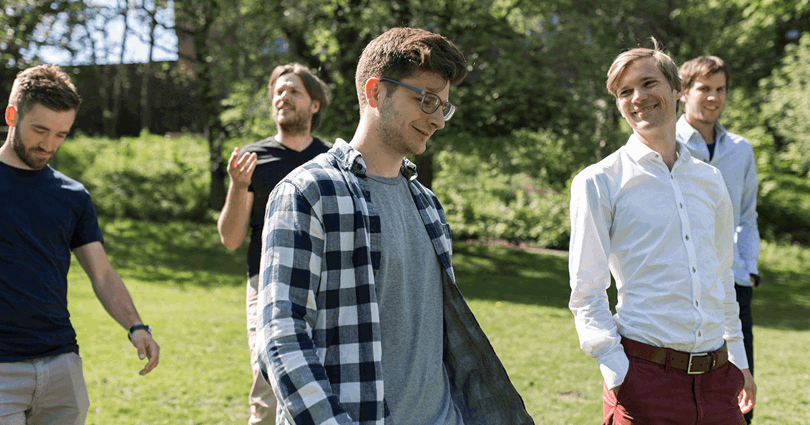 About Bokio
Bokio is a fast-growing SaaS company simplifying life for small business owners and operators through easy to use, highly automated and free invoicing, accounting and payroll products.
Today we empower over 100k entrepreneurs in Sweden and the UK - tomorrow we will help entrepreneurs globally manage their businesses.
With an international and fast growing team composed of 60 employees in Gothenburg, we are now looking for an engineering manager to help scale and strengthen our engineering organization.
What you will do at Bokio
Attract, develop and retain top engineering talent needed to deliver on Bokio growth ambitions. This includes everything from staffing and competence development to effective engineering practices and processes. This role is responsible for the entire engineering organization, and will transition to leading other engineering managers as we scale.
More concretely, this includes:
Leading and growing our engineering organization through hiring, coaching, mentoring, feedback and hands-on personal career development
Developing and implementing roles, career paths and salary structure
Managing staffing of engineers on product teams in line with product priorities (in collaboration with product and design leadership)
Fostering a collaborative engineering culture, focused on solving end-user problems and a test & learn mindset
Supporting teams in implementing effective engineering practices and agile processes, in collaboration with product and design leadership
Refining the organizational structure and roles as the team grows, including developing and / or recruiting the next batch of engineering managers
Who you are
You are passionate about developing people and building a strong engineering organization
You have a strong track record of growing your reports and providing individuals with meaningful opportunities for competence development
You are genuinely excited about recruiting and scaling up a young organization
You have experience managing and developing engineering teams, preferably in fast-growing software companies
Experience working as a Scrum master / Agile coach, running your own company or being a software developer yourself is a big plus
Life at Bokio
We have created a culture at Bokio where empathy, diversity and courage are front and centre. At Bokio you work with the best colleagues in a fun and fast-paced environment, where you have large freedom and equally large responsibilities.
This is a chance to be part of an exciting scale-up with plenty of opportunities for personal growth and career development, frequent social activities and good benefits.
Interested?
Are you the one we are looking for? Or, do you know someone who would be a perfect fit? Let them know!
Apply for this job